Welcome To The Historic Darress Theatre!

The Darress is one of the few surviving vaudeville stages in the country. Built in 1919, the theatre retains much of its original charm. Enter from under the stage and feel as though you have stepped back in time.
NOTICE

Due to the current COVID-19 outbreak, all Darress Theatre scheduled events are on hold until the all-clear is issued by government health authorities. Since we have not been given any indication when this ban on theatrial entertainment will be lifted, we cannot guarantee that any previously scheduled event will actually take place. Therefore, please do not attampt to buy advance tickets for any performance listed on our website.

ALSO

Please be aware that the sale of the theatre is currently pending. If this sale goes through as currently planned, all programming previously scheduled to take place after the date of the closing will be cancelled. If the sale does not go through as planned, a new schedule of programming will be announced to take place as soon as the public health authorities permit. Please check this web site again to be kept informed as to the status of the pending sale and future programming.
A full-service theatre for the arts--the original vaudeville stage is the ideal venue for all of our live presentations--plays, stand-up-comedy, and concerts. The theatre also presents independent and foreign films, and silent films with live organ accompaniment. The Darress Theatre continues to explore new avenues of entertainment while striving to provide the community with an ever changing array of shows and talent.

The Darress Theatre is also available for private parties, weddings, meetings, conferences, seminars, school functions, and fund raisers. We invite you to come and share with us the spirit of the old vaudeville stage.
Darress Theatre Concert Series
March thru December 2020

See "2020 Schedule of Events" for details.

Advance Purchase Tickets - $25
$2 Cashback at Boxoffice for Advance Purchase Tickets
Walk-Ups On Day of Performance - $30
POSTPONED
Darress Theatre Classic Film Series Presents
Charade
With Commentary by Ron MacCloskey
Friday
July 24, 2020
8 PM


Postponed Due To Coronavirus
Magic On Main
Every First Friday
8 PM
Notice!

Be sure to check back frequently as info on coming attractions is subject to change from time to time.
It is advisable to call the theatre to confirm performance dates and times for all shows.
This coupon is good for $2.00 off the price of one admission to many Darress Theatre sponsored shows or events. Call the theatre at 973-334-9292 to verify which shows are eligible for this discount. Comedy and magic do not qualify for this discount.
Film and Digital Capabilities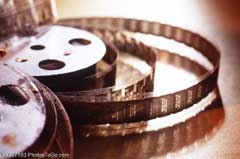 Darress Theatre
615 Main Street
Boonton, NJ 07005

(973) 334-9292

Or Email:
Rent the Darress for your next private party or corporate event!
Call Tom at 973-334-9292 to discuss how you can create a memorable event here at the Darress using our resources: music, lighting, sound, projectors, auditorium, big screen, party room, film, live talent, etc.


Theatre For Sale
Full Service
Performing Arts Center
This is a rare opportunity to purchase a turn key theater active in nearly all aspects of the entertainment business. Run movies, plays, lectures, concerts of all kinds in a former Vaudeville venue. You will find here a fly area over the stage for props and sets, movie projection for 6mm, 35mm, and digital, 2 large movie screens, 2 sound systems and control areas and much move.
built in 1920 as a vaudeville theater, lots of history
unique reverse screen entry
turn key ready as:
~ a movie house
~ a concert hall
~ for in studio recording
~ a video production stage
~ to stage children's theater
~ a magician's stage
~ rehearsal space
~ private parties
~ lectures
~ performing arts school
~ community events
apartment on top floor
restrooms
off stage dressing rooms
street parking with good turnover
parking lots nearby
on the NYC bus route
short walk to NYC train
sight line on roof to NYC for transmission of broadcast signals
plans to add solar to supplement power
For Sale By Owner
Flexible Financing Available
Let's Talk About It!

Call
Thomas Timbrook
at
973-334-9292
862-216-7477